To order tickets or receive a season brochure, Call : 415-242-4500.
Dynamite Guitars 2018-2019
The World's Finest Guitarists in Concert
Welcome to our 38th season of bringing the world's finest guitarists to the San Francisco Bay area! This season we will bring you superlative performers from around the world. You can insure priority seating at the concerts of your choice by selecting one of our Subscription Packages or by joining the Omni Foundation as a Sustaining Member. Save up to 20% on single ticket prices by subscribing!

Tickets
Sharon Isbin and Romero Lubambo
Saturday, October 13, 2018 7:30 pm
Herbst Theatre*
Tickets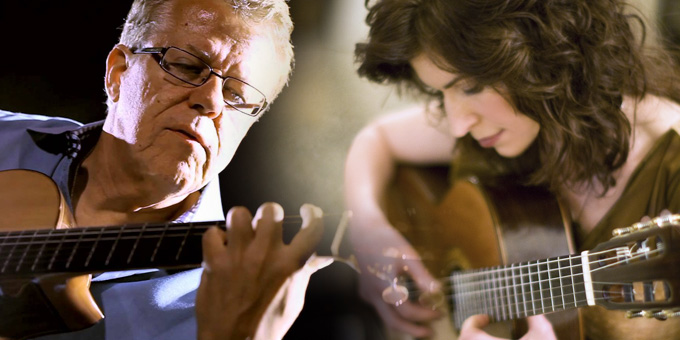 Experience an evening with multiple GRAMMY Award winner Sharon Isbin and Brazilian jazz guitarist extraordinaire Romero Lubambo.
Tickets
Yamandu Costa and Guto Wirtti
Tuesday, October 23, 2018 7:30 pm
Herbst Theatre
Tickets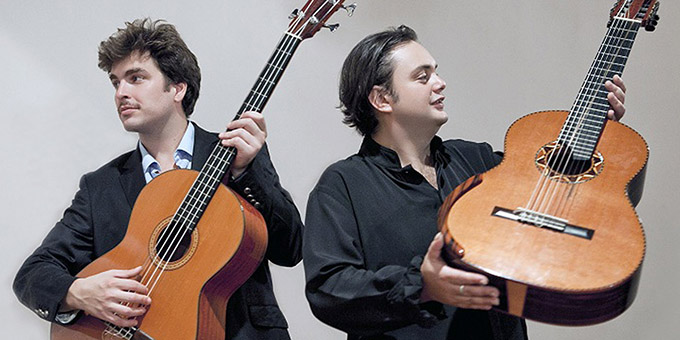 "A Homage to Brazilian Dances" The jaw-dropping talent of 7-string virtuoso Yamandu Costa displayed with the bass playing brilliance of his life-long musical partner Guto Wirtti "is phenomenal".
Tickets
Paul Galbraith, guitar and Antonio Meneses, cello
Saturday, November 3, 2018 7:30 pm
Herbst Theatre*
Tickets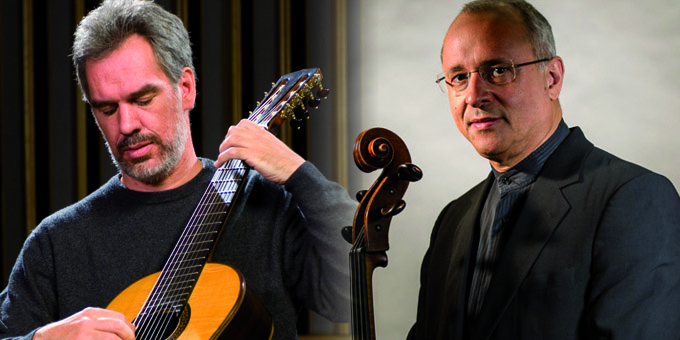 Classical guitarist Paul Galbraith (who is known for his unusual guitar technique of holding the guitar like a cello), performs a beautiful program featuring Schubert's "Arpeggione" sonata with cellist Antonio Meneses, formerly of the Beaux Arts Trio.
Tickets
Kazuhito Yamashita
Saturday, November 17, 2018 7:30 pm
Taube Atrium Theatre
Tickets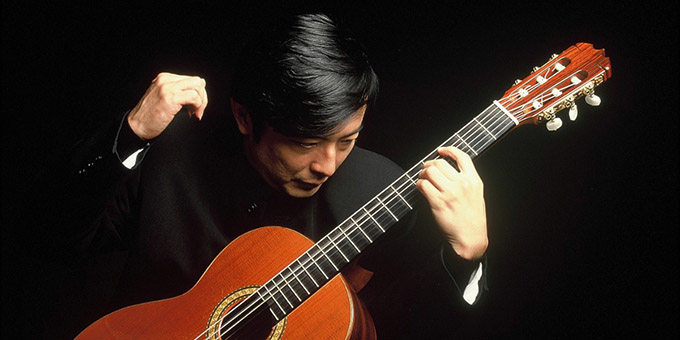 The magnificent Japanese virtuoso in an epic performance of Castelnuovo-Tedesco's 24 Caprichos de Goya. He is "one of the greatest guitarists in the history of the instrument".
Read More >

Tickets
Ana Vidovic

Saturday, December 8, 2018 7:30pm
St. Mark's Lutheran Church*
Tickets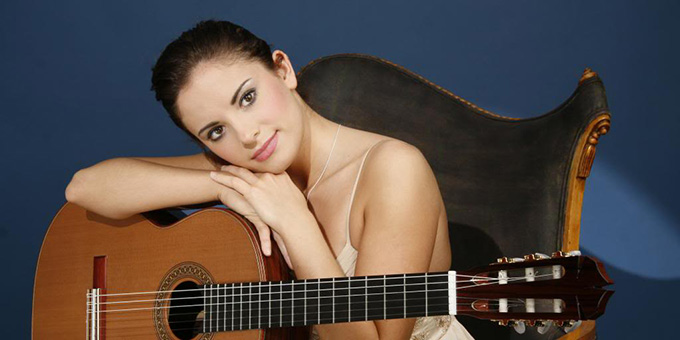 Croatian guitarist Ana Vidovic is an extraordinary talent known for her beautiful tone, precise technique, well-defined phrasing and thoughtful artistry. Always a fantastic performance!
Read More >

Tickets
Tommy Emmanuel, CGP, featuring John Knowles, CGP –The Heart Songs Tour
Tuesday, January 8, 2019 7:30 pm
Herbst Theatre
Tickets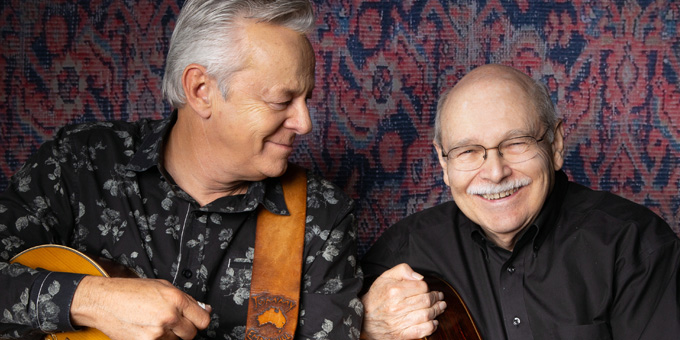 One of the greatest, natural guitarists in the history of the instrument comes to Herbst Theatre for the first time.
Read More >

Tickets
Sergio and Odair Assad
Saturday, February 9, 2019 7:30 pm
Herbst Theatre*
Tickets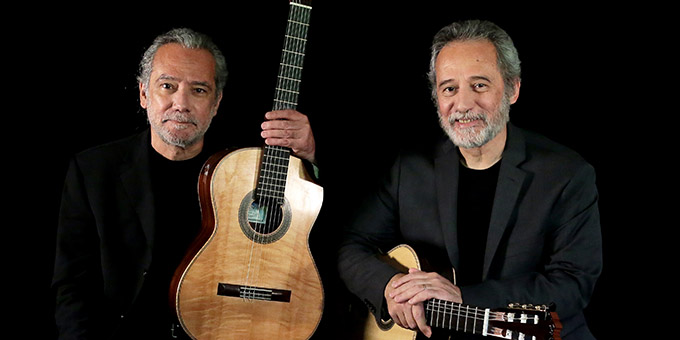 Brazilian-born brothers Sergio and Odair Assad have set the benchmark for all other guitarists by creating a new standard of guitar innovation, ingenuity and expression.
Read More >

Tickets
International Guitar Night
Luca Stricagnoli, Antoine Boyer, Samuelito, Cenk Erdogan
Sunday, February 24, 2019 7:00pm
Herbst Theatre
Tickets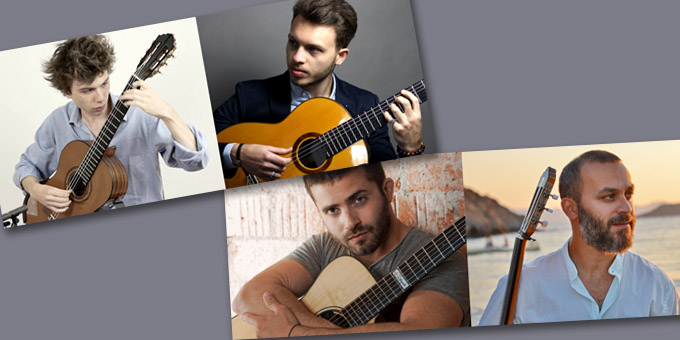 A cast of guitar luminaries from around the world highlighting the diversity of the acoustic guitar. Brilliant and entertaining!
Read More >
Tickets
Pablo Sáinz-Villegas
Saturday, March 2, 2019 7:30 pm
Herbst Theatre*
Tickets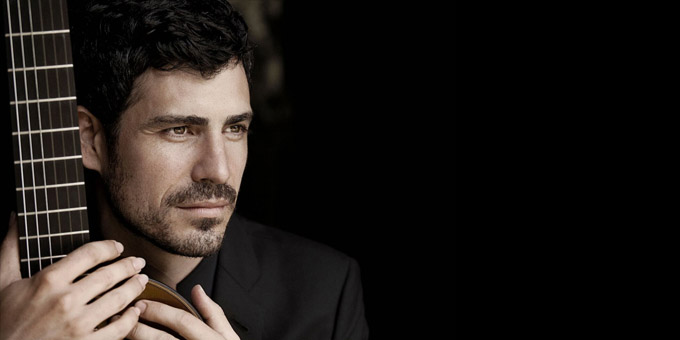 "Virtuoso playing characterized by its vividly shaded colors and irresistible exuberance…" The New York Times
Read More >

Tickets
Kyuhee Park
Saturday, March 16, 2019 7:30 pm
St. Mark's Lutheran Church
Tickets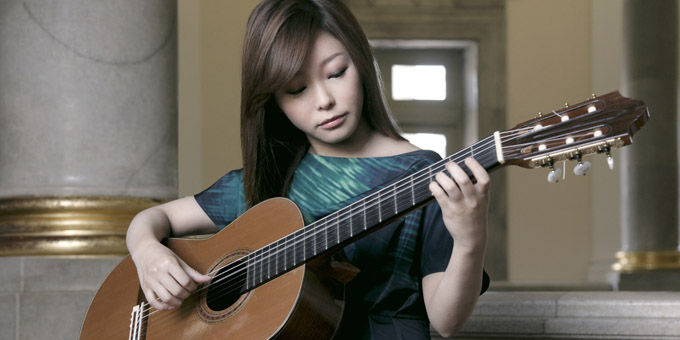 A wonderful rising star in the classical music world, the award-winning Korean guitarist makes her San Francisco debut.
Read More >

Tickets
50 Oak Street
Judicael Perroy
David Tanenbaum
Lawrence Ferrara
Marc Teicholz
Richard Savino
Saturday, April 13, 2019 7:30 pm
St. Mark's Lutheran Church
Tickets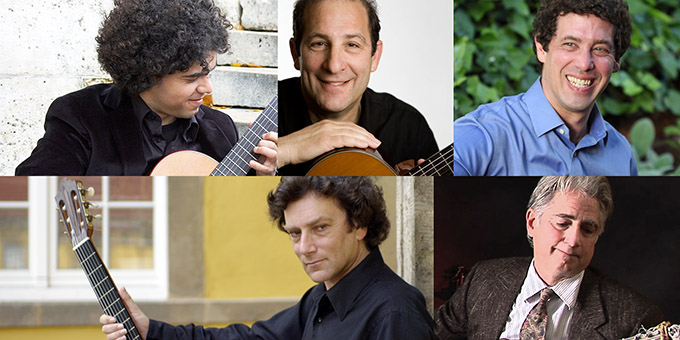 The maestros from the prestigious San Francisco Conservatory of Music present 5 mini-concerts. Expect a wide-ranging mix of music performed by an exceptional group of guitarists.
Read More >
Tickets
Saturday, April 27, 2019 7:30 pm
St. Mark's Lutheran Church
SPECIAL EVENT

Tickets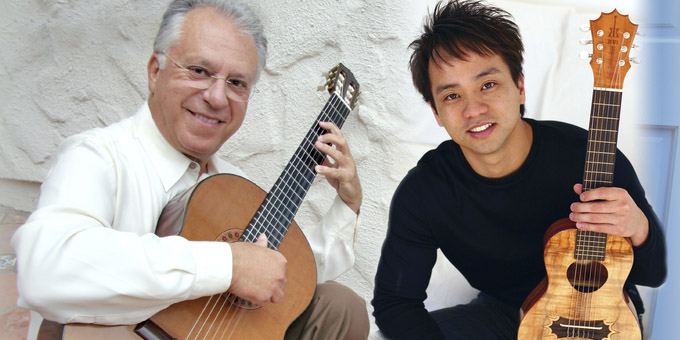 In this very special event, always inspiring virtuoso Pepe Romero will join 6-time GRAMMY winner Daniel Ho in a program featuring guitar and ukulele. You will be amazed at how these two great artists fuse their styles to create "Aloha España"!
Read More >

Sav
Save
Save
Save
Save
Save
Save
Save
Save
Save
Save
Save
Save
Save
Save
Save
Save
Save
Save
Save
Save
Save
Save
Save
Save
Save
Save
Save
Save
Save
Save
Save
Save
Save
Save
Save
Save
Save
Save
Save
Save
Save
Save
Save
Save
Save
Save
Save
Save
Save
Save
Save
Save
Save
Save
Save
Save
Save
Save
Save
Save
Save
Save