Omni On Location: Concerts from Historical Sites
This Series is FREE! Viewing links will be posted here on the day of the event.
Watch the David Russell Concert
| Premieres at 7:30 pm PDT April 3, 2021
Watch the Marko Topchii Concert
| Premieres at 7:30 pm PDT April 17, 2021
Watch the Xuefei Yang Concert
| Premieres at 7:30 pm PDT May 1, 2021
W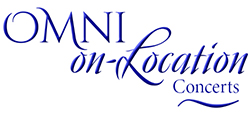 elcome to Omni On Location, our unique production of 3 extraordinary concerts by 3 internationally acclaimed artists. We are keeping the music going for our audience and our artists!  This video series, filmed from historic sites around the world, will featurewill feature David Russell from 12th century Romanesque churches in Palencia, Spain, Xuefei Yang at Zhizhu Temple – 18th Century, Beijing, China, and Marko Topchii performing from St. Andrews Cathedral – 18th Century, Kiev, Ukraine.
We hope you will join us as we offer these free monthly programs by supporting the Omni Foundation and our artists with a donation or membership contribution. Make sure you are on the Omni e-mail list for schedules and updates. Thank you for joining!
How to watch the Free Series: 
1.    At 7:30 pm PT the day of the performance, the Youtube video will be posted on this page and the individual concert page listed below. Just click on the link to watch!
2.    The concert is free to view while we wait for live performances to return. We hope you enjoy these wonderful artists.
3.    To join us in our efforts to bring you the best in classical and acoustic guitar please donate any amount using the donate button, below. The Omni Foundation is publicly supported, and your contribution is fully deductible for state and federal income tax purposes as provided in section 170 of the Internal Revenue Code 501(c)3. Thank you.
David Russell
April 3, 2021 | 7:30 pm PDT
Filmed at 12th Century Churches
in Palencia, Spain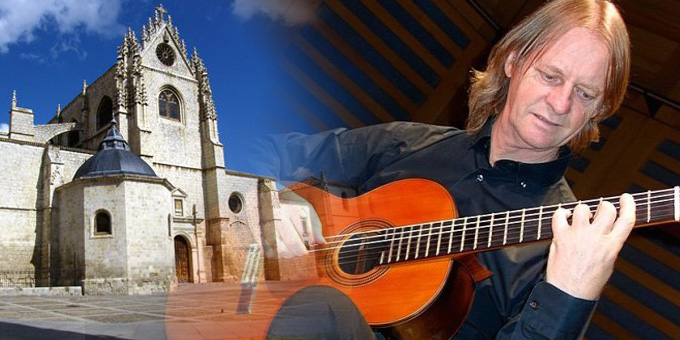 GRAMMY award winning Classical guitarist David Russell is world renowned for his superb musicianship and inspired artistry, having earned the highest praise from audiences and critics alike. Guitar Foundation of America Hall of Fame artist David Russell performs from 12th Century Churches in Palencia, Spain.

Watch the David Russell Concert | Premieres at 7:30 pm PDT April 3, 2021
Marko Topchii
April 17, 2021 | 7:30 pm PDT
Filmed at St. Andrew's Cathedral
- 18th Century, Kiev, Ukraine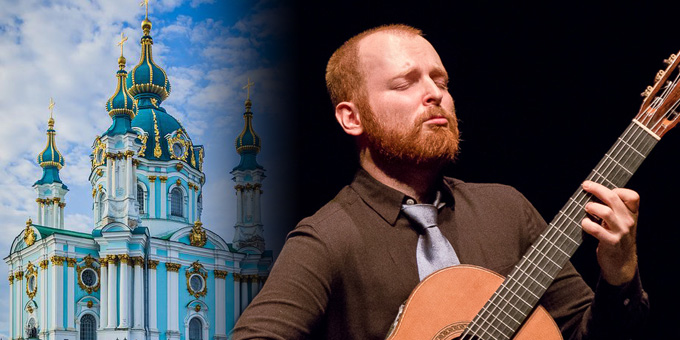 Marko Topchii has won more than 80 awards worldwide in international guitar competitions in the professional category, among them, 34 first place awards. He will be performing from the 18th Century St. Andrew's Cathedral, Kiev, Ukraine.

Watch the Marko Topchii Concert | Premieres at 7:30 pm PDT April 17, 2021
Xuefei Yang
May 1, 2021 | 7:30 pm PDT
Filmed at Zhizhu Temple
- 15th Century, Beijing, China
Xuefei Yang is acclaimed as one of the world's finest classical guitarists. Hailed as a musical pioneer – her fascinating journey began after the Cultural Revolution, a period where Western musical instruments & music were banned. Xuefei performs from the 15th Century Zhizhu Temple, Beijing, China.

Watch the Xuefei Yang Concert | Premieres at 7:30 pm PDT May 1, 2021
Sav
Save
Save
Save
Save
Save
Save
Save
Save
Save
Save
Save
Save
Save
Save
Save
Save
Save
Save
Save
Save
Save
Save
Save
Save
Save
Save
Save
Save
Save
Save
Save
Save
Save
Save
Save
Save
Save
Save
Save
Save
Save
Save
Save
Save
Save
Save
Save
Save
Save
Save
Save
Save
Save
Save
Save
Save
Save
Save
Save
Save
Save
Save