Omni On Location
Filmed at Zhizhu Temple – 18th Century, Beijing, China
Date/Time TBA

This free online concert is filmed at the 18th Century Zhuzhi Temple, Beijing, China. Join our e-mail list and we'll send you a link to the concert on the day of the event! If you would like to support this series, the Omni Foundation and our artists, please consider donating or contributing by becoming a member. Thank you!

This Series is FREE! A link to the concert will be posted here on the day of the event.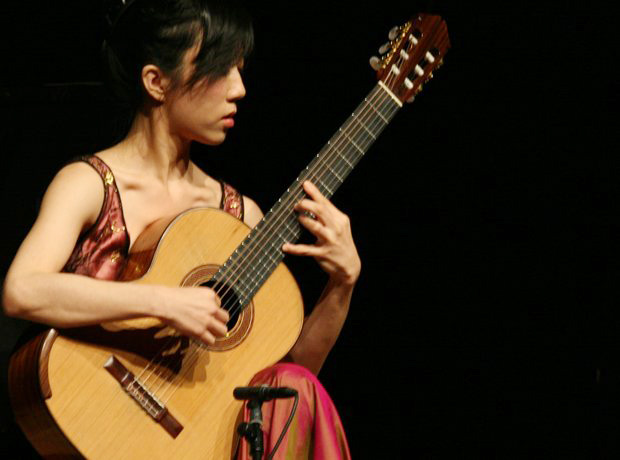 Xuefei Yang is acclaimed as one of the world's finest classical guitarists. Hailed as a musical pioneer – her fascinating journey began after the Cultural Revolution, a period where Western musical instruments & music were banned. Xuefei was the first-ever guitarist in China to enter a music school, & became the first internationally recognised Chinese guitarist on the world stage. Her first public appearance was at the age of ten and received such acclaim that the Spanish Ambassador in China presented her with a concert guitar. Her debut in Madrid at the age of 14 was attended by the composer Joaquín Rodrigo and, when John Williams heard her play, he gave two of his own instruments to Beijing's Central Conservatoire especially for her and other advanced students.

MUSICAL EDUCATION
Xuefei was born in Beijing, & is a graduate of Beijing's Central Conservatoire of Music, and went on to become the first Chinese musician to receive a full scholarship for postgraduate studies at the Royal Academy of Music in London, where she received the Principal's Prize on completion of her postgraduate study.

PROFESSIONAL CAREER
Her international success has led her to be invited to play in more than 50 countries at numerous prestigious venues such as Wigmore Hall, all Southbank venues, and Royal Albert Hall in London, as well as the Philharmonie Berlin, Concertgebouw Amsterdam, Konzerthaus Vienna, Auditorio Nacional de Espana, Barcelona Auditorium, Carnegie Hall & Lincoln Center New York. In Asia she has appeared at the National Concert Hall Taipei, Hong Kong City Hall & Cultural Center, Esplanade Singapore, Seoul Arts Centre and gave the first guitar recital and concerto in the Beijing National Center of Performing Arts. Xuefei has also been invited to perform at major music festivals such as BBC Proms, Edinburgh International Festival, Shanghai MISA Festival and the Beijing international Music Festival.

In 2003 she performed 54 concerts for the "Night of the Proms" Tour, appearing in Belgium, The Netherlands and Germany, to a total audience of over 800,000 people.
Xuefei is frequently invited to play with the world's leading orchestras including Royal Philharmonic Orchestra, London Philharmonic Orchestra, BBC Concert Orchestra, Royal Scotland National Orchestra, Royal Liverpool Orchestra, Hamburg Symphony Orchestra, Rotterdam Symphony Orchestra, Hong Kong Symphony Orchestra, New Zealand Symphony Orchestra, & Detroit Symphony Orchestra, Seoul Philharmonic, China Philharmonic. Xuefei's recent highlights include return performances with the English Chamber Orchestra, Halle Orchestra, Beijing Symphony Orchestra, Wintertour Philharmonic, debut performances with Beijing Symphony Orchestra, China National Orchestra giving the Asian premier of the The Albeniz Concerto written for Xuefei by Stephen Goss, and an Australian tour with the Melbourne Symphony Orchestra which included performing the Australian premier of Tan Dun's guitar concerto.

Xuefei's dedication as a recitalist will see her appear across the world throughout the season. Her engagements in the 2016/17 season include appearances in Melbourne, Seoul, Hong Kong, Beijing, San Francisco, Frankfurt, London, Bath, Istanbul and concertos with the Seoul Philharmonic, HK Philharmonic, Beijing Symphony & Brandenburgisches Staatsorchester. Xuefei also continues her successful collaboration with the Heath Quartet.

NEW REPERTOIRE
Gramophone magazine praised Xuefei as one of the leading innovators of her generation for continuing to build the guitar repertoire. Xuefei is committed to commissioning new works and making her own arrangements, with a particular interest in adding Chinese music and chamber music, many of which have appeared on her recordings. Xuefei has received new works from composers such as Chen Yi, Stephen Goss, Timothy Salter, Carlo Domeniconi. This season sees her giving at least three world premiere performances.

RECORDING ARTIST
Xuefei has made many albums including several acclaimed recordings for EMI Classics. Her first recording received a gold disc & her second was selected as 'Editor's Choice' in Gramophone magazine. Several of the recordings reflect Xuefei's interest in expanding the repertoire. A concerto album recorded with the Barcelona Symphony Orchestra, conducted by Eiji Oue, featuring Rodrigo's Concerto de Aranjuez & Goss' Albeniz Concerto. Another recording of "Bach Concertos" featured Xuefei's innovative transcriptions of solo works and concertos by J.S. Bach. Xuefei has released two albums in 2016, her latest solo album "Colours of Brazil," (Decca Classics) and "Songs from our Ancestors" (Globe Music) which continues her successful collaboration with Ian Bostridge in a recording made at Shakespeare's Globe Theatre.

IN THE MEDIA
Xuefei is one of the few guitarists whose artistry connect with audiences far beyond the guitar fraternity. She collaborates with an eclectic range of artists: classical musicians such as Jian Wang, Ian Bostridge, Rosalind Plowright, Sir James Galway, Elias String Quartet & the Heath Quartet; cross-over artist David Garrett. Xuefei has also appeared on numerous radio and television programmes including BBC Radio 4's Woman's Hour, the BBC Proms, a BBC documentary 'The Story of Guitar', and China Central Television, who made a biographical documentary on Xuefei, & are filming another this year.

PROFESSIONAL RECOGNITION
The UK classical music magazine, Classic FM, named Xuefei as one of the 100 top classical musicians of our time. In recognition of her distinguished career, Xuefei was awarded 'Fellowship of the Royal Academy of Music' in June 2012. Xuefei continues to be ambassador & role model for guitar in China, & from 2015 she is honoured to be the artistic director of Changsha International Guitar Festival.

Xuefei is now based in the UK.

XUEFEI YANG, guitar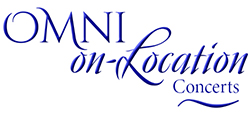 Zhizhu Temple
– 18th Century, Beijing, China

Date/Time TBA
MORE INFORMATION
Call 415-242-4500 for more information.

Save

Save

Save

Save

Save

Save

Save

Save

Save

Save

Save

Save

Save

Save

Save

Save

Save

Save

Save

Save

Save

Save

Save

Save

Save

Save

Save

Save

Save

Save

Save

Save

Save

Save

Save

Save

Save

Save

Save

Save

Save

Save

Save

Save

Save

Save

Save

Save

Save

Save

Save

Save

Save

Save

Save

Save

Save